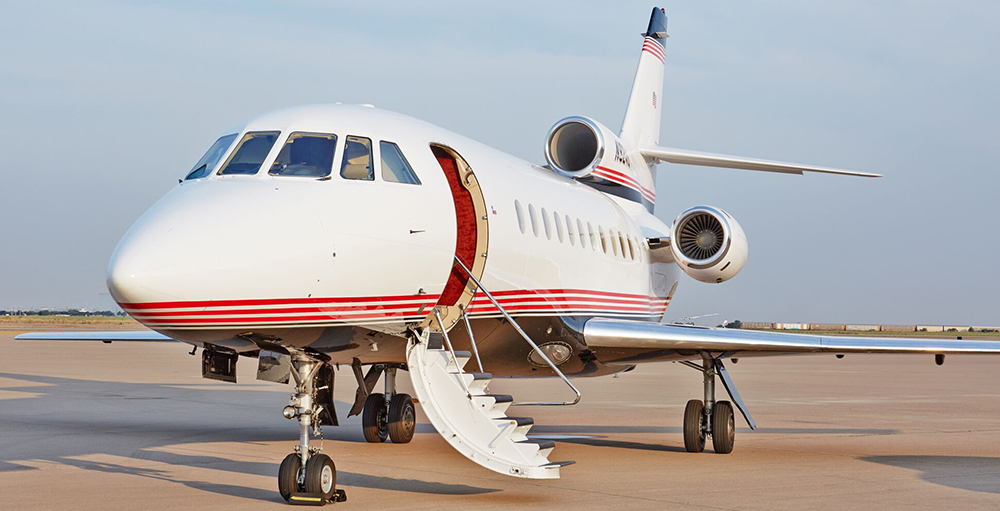 Overview
The Falcon 900 is arguably the most versatile large cabin corporate aircraft in the field. Its' three engine design allows it to operate out of fields as short as 4,000 feet, boasts a 4,000 nautical mile range, and can depart "hot and high" airports when other aircraft cannot. Such as Telluride (the highest altitude commercial passenger airport in the US), Aspen, Vail, Laramie (WY) and Flagstaff (AZ) . The third engine gives an added safety margin when operating over the ocean or in remote regions.
The interior was completely refurbished in 2023, appointed with beautiful burled walnut cabinetry, all new leather goods, and super soundproofing providing an unparalleled travel experience.
The stand-up (6'2") cabin seats 14 people. Entertainment is provided by three large screen video monitors, a custom sound system with two DVD/CD players, Sirius Satellite Radio, and WI-FI in the cabin enabling on-line access, text, and talk. Available on all screens is the Rosenview Airshow, a moving map display to track your journey.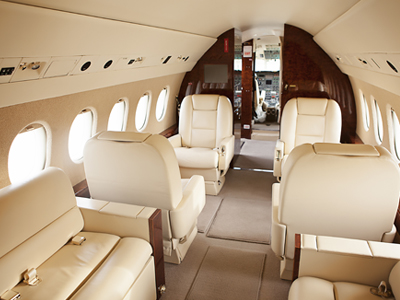 Forward Cabin
The forward cabin features four club seats which swivel and recline. Both sets of facing seats have writing tables between them that stow while not in use. A 14" video screen services this seat grouping.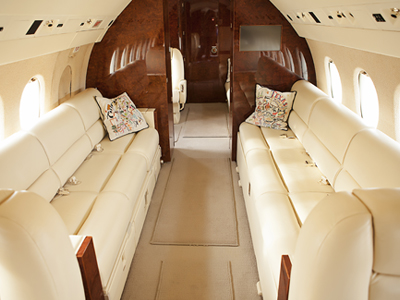 Mid Cabin
The mid cabin features seating for up to seven in opposing berth able couches. This arrangement can be converted quickly into a conference or dining area with a full sized burled walnut table that stows under the couch when not in use. A separate 14" monitor serves this area as well.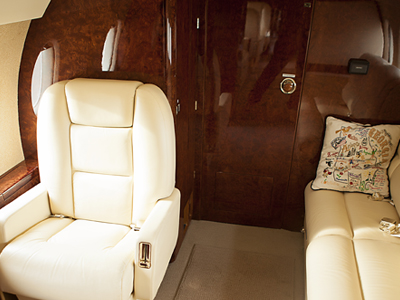 Aft Cabin
The aft cabin contains a single forward facing seat with a work table and a three place couch. This area may be completely separated from the remainder of the cabin for use as a private office or berth. With the divider closed it has access to the aft lavatory and its own 14" video monitor. 
Galley
As you enter the aircraft you will pass through the galley on your way to the cabin. The galley is equipped with fine crystal and china, silverware and accessories. An oven, microwave, coffeemaker, and sink provide everything necessary for fine dining.
Lavatory
There are two fully enclosed lavatories on board with toilet, sink and vanity providing privacy for the passengers and crew on long overnight flights. 
Cockpit
The Falcon 900 employs three Flight Management Systems operating under a SPZ-8000 Digital Automatic Flight Control System (DAFCS)