Overview
The Falcon 20-F-5BR is the latest generation of the most successful Dassault Falcon business jet line in history, with over 500 aircraft delivered. Categorized as a "super mid-size" jet, it has cabin dimensions of height 5' 7", width 6' 1", length 24'. It accommodates up to nine passengers in comfort and contains six individual "captain chairs" that swivel and recline and a side-facing 3-place divan. All six individual seats have a dining/writing table. There is a full forward galley complete with microwave and a full, stand up lavatory located aft. 
Appointed to the same impeccable standards as all Meregrass aircraft, the paint and interior are all new in 2012 - beautiful high gloss mahogany veneer and rich, understated leather and soft goods in earth tones. Updated with a state of the art sound-proofing system, moving map air show with two video screens, DVD/CD player, Sirius satellite radio with over 170 stations, and individual headphone jacks at each seat, N438SJ provides an elegant, secure ride. It has an exterior baggage mod that will accommodate golf clubs, skis and other luggage - as well as an interior luggage compartment for in-flight access. Luggage capacity is one of the features that makes the F20 a more practical option when compared to its mid-size competitors - most notably the Hawker 800. Finally, unlike most other business jets, all Dassault Falcon Jets have no "life-limits" on any airframe, wing or other structural components.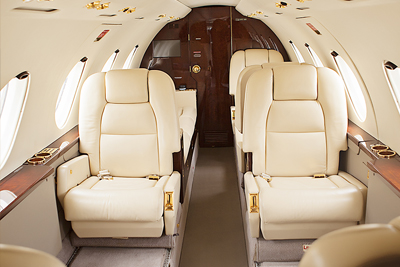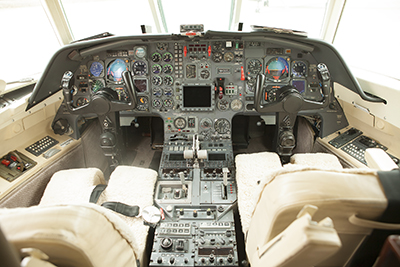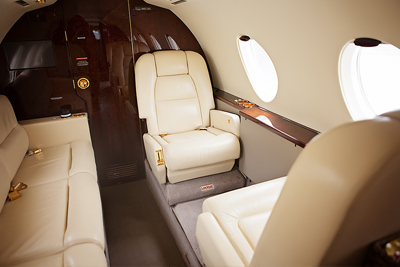 Performance
Retrofitted with the Garrett 731-5BR engines (identical to those on our Falcon 900B) N438SJ is capable of cruising at 550 mph at a maximum altitude of 42,000 ft and has a non-stop range of over 2000 nautical miles, providing coast to coast travel with one fuel stop.